Harry's PBR Fund for Lung Cancer Research
The IU Simon Comprehensive Cancer Center is the grateful recipient of gifts honoring Harry Turula through Harry's PBR Fund for Lung Cancer Research.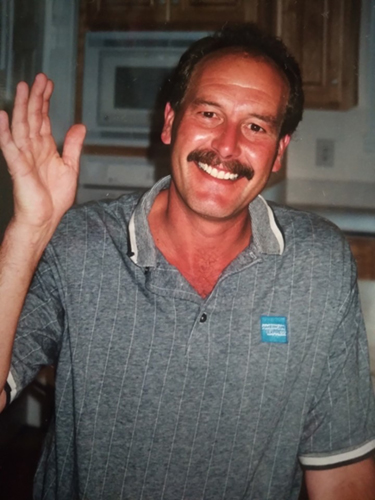 Harry Warren Turula was born Oct. 13, 1955, at Methodist Hospital in Indianapolis to Harry and Nancy Turula. He graduated from Vincennes University in 1976 and was a loyal member of the Sigma Nu fraternity. On May 12, 1989, he married Elyse Ann Pauloski. Harry loved working with his hands and spent 36 years as a carpenter and maintenance technician for the Indiana Department of Corrections. Together, Harry and Elyse loved life and lived it to its fullest.
Harry appreciated golf, his beloved friends and family – and cheap beer. Pabst's Blue Ribbon (PBR) and Hamm's were his favorites. As an avid sports fan, he cheered for the Colts, Indiana University basketball and football and the Chicago Cubs. He was also passionate about the Indy 500 and A.J. Foyt and enjoyed everything about the Month of May in Indianapolis. He loved March Madness but was equally intrigued by curling and the Tour de France.