Generous support for breast cancer research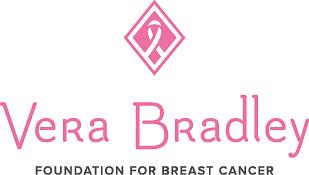 Vera Bradley co-founders Barbara Bradley Baekgaard and Patricia R. Miller began raising funds for breast cancer research in 1993 after the loss of their dear friend, Mary Sloan.
Since then, their genuine commitment to this cause has evolved into the Vera Bradley Foundation for Breast Cancer, one of the largest donors to IU Simon Comprehensive Cancer Center.
Led by remarkable professionals and volunteers, this Fort Wayne-based organization's generous gifts and pledges, now totaling a commitment of $50 million, allow our researchers to make a worldwide impact in breast cancer diagnosis and treatment.
The Vera Bradley Foundation Center for Breast Cancer Research at the IU Simon Comprehensive Cancer Center is home to more than 30 investigators, including four endowed investigator positions.
The research team at the Vera Bradley Foundation Center collaborates on developing and dramatically improving therapies for some of the most difficult-to-treat tumors, including triple negative breast cancer. Investigators focus on prevention, precision genomics, immunotherapy, health equity, and survivorship.
Visit the Vera Bradley Foundation Center for Breast Cancer ResearchLearn more about the Vera Bradley Foundation for Breast Cancer