Supporting young cancer scientists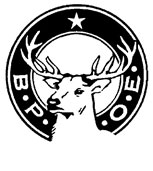 Long before the IU Simon Comprehensive Cancer Center was founded in 1992, the Indiana Elks Association was generously funding cancer research at IU School of Medicine. Over the past 75 years, Elks lodges from communities all over the state have worked together on their state major project to generate more than $5 million for cancer research at IU.

From golf outings to ladies' luncheons to casino nights to Valentine's Day dances, generations of Elks have worked tirelessly to support cancer research.

In more recent years, Elks funds have been directed specifically to young IU Simon Comprehensive Cancer Center scientists who are in need of start-up funding for their research careers. In 2008, the Elks committed to funding a new $1 million endowment that will permanently generate annual funding for young investigators and will encourage brilliant young people to pursue careers in cancer research.
The Indiana Elks Young Investigators Research Endowment supports young cancer researchers who are just getting their careers off the ground. The goal of the endowment is to ensure the children and grandchildren of Elks live in a world where they have access to highly-qualified experts to treat cancer and where advances in research have made cancer a far less terrifying diagnosis than it is today.