Walther Cancer Foundation's transformational support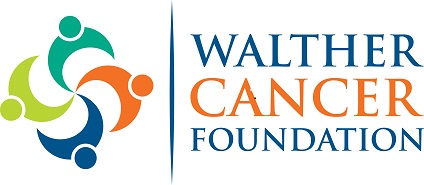 We are extraordinarily grateful for nearly 40 years of transformational support from the Walther Cancer Foundation. Since its founding in 1985, Walther Cancer Foundation has invested more than $182 million in cancer-focused medical research and in education and research focused on supportive oncology for patients and family members. More than $100 million has been awarded to Indiana University.
Walther Cancer Foundation is currently supporting IU cancer research in a multitude of ways. In 2018, Walther gave $14 million to create the Walther Supportive Oncology Program.
In 2020, Walther created an innovative fund to sustain a shared cancer bioinformatics program that will be managed jointly by Indiana University School of Medicine through the Indiana University Melvin and Bren Simon Comprehensive Cancer Center and by Purdue University through the Purdue Center for Cancer Research.
In 2021, the Foundation made a $15 million commitment for the time period 2025-2027 to establish the Walther Cancer Foundation Director's Discretionary Fund. This fund played a pivotal role during the recruitment of the center's third director, Dr. Kelvin Lee.