News briefs
Leadership transitions
The following are leadership transitions at the IU Simon Comprehensive Cancer Center: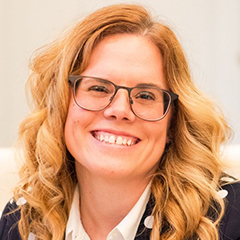 Katie McGill, MSM, has been named the associate director of system integration at the IU Simon Comprehensive Cancer Center. In this role, she will continue integrating the cancer center with IU Health.
New program management specialist joins the cancer center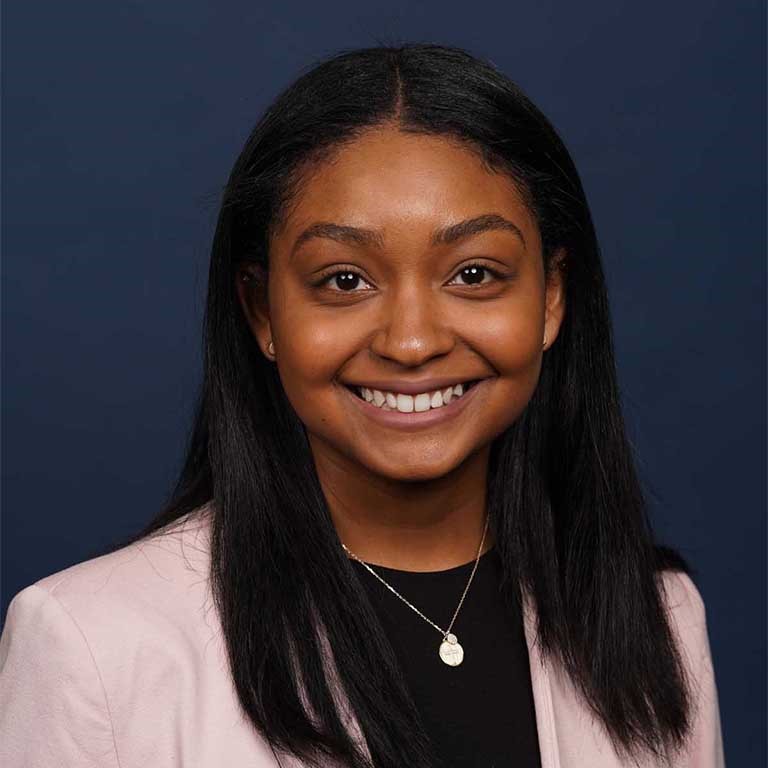 ICYMI: Check out the latest content on the cancer center's social media channels

Watch Ashiq Masood, M.D., talk about his research on Twitter as part of our content for Pancreatic Cancer Awareness Month.

Meet two fourth-grade students on Facebook who are among the latest cancer center donors.

Check out a highlight reel on Instagram of the 2022 End Lung Cancer Now Gathering.

For Lung Cancer Awareness Month, Francesca Duncan, M.D., discusses her research on health disparities in lung cancer on LinkedIn.
2022 staff milestones
Congratulations to the following cancer center staff members who reached IU service milestones in 2022:
Five years
Tori Alston
Ann Blakley
MacKenzie Church
Regina Cohen
Kaitlin Condron
Maddy Demo-Dananberg
Rana German
Alison Hughes
Gavin Needler
Jessica Norfleet
Chelsea Olson
Jackson Richey
Lori Tyson
10 years
Stephanie Fritz
Phillip Luzader
Matthew Repass
Katie Robinson
Lauren Roland
Pamela VanderVere-Carozza
15 years
Bobbie Frye
Jill Henry
Carol Sampson
Michael Schug
Lina Sego
Demark Van
20 years
Derrick Hawkins
Mary James
Joshua Nichols
Amber Senseny
25 years
Deborah Buckles
Elizabeth Parsons
Greg Sander
35 years
Member headlines and highlights
| | |
| --- | --- |
| | Kenneth Nephew, Ph.D. (TMM), has been newly appointed the Dean of the Department of Defense Ovarian Cancer Academy. His multi-year appointment will start in January. The goal of the Ovarian Cancer Academy is to develop successful, highly productive ovarian cancer researchers in a collaborative research training environment. |
| | Jennifer Belsky, D.O. (CPC), received a three-year, $30,000 funding commitment from the Heroes Foundation for her research on decreasing the detrimental side effects children and teens experience while receiving cancer therapy. Read the announcement. |
| | Edward Greenfield, Ph.D. (TMM), was awarded the $100,000 Kenneth and Verna Mae Jessen Award from the Big Ten Cancer Research Consortium Foundation. He was honored on Nov. 19 during the annual Big Ten CRC Summit in Columbus, Ohio. Learn more about the award in the announcement. |
| | Anna Maria Storniolo, M.D. (CPC), was recently a guest on the goodMRKT Live! podcast, where she discussed breast cancer research, survival, and a future full of hope. Listen to the podcast. |